With the public launch of AirMessage Cloud, we've made it easy for anyone to get started with AirMessage. However, on top of ease of use, privacy is an important topic for not only users of iMessage, but of any messaging service.
For this reason, I'm pleased to say that users of AirMessage Cloud are now able to take advantage of end-to-end encryption! This means that your messages are unreadable by both AirMessage Cloud servers, as well as Google's push notification servers.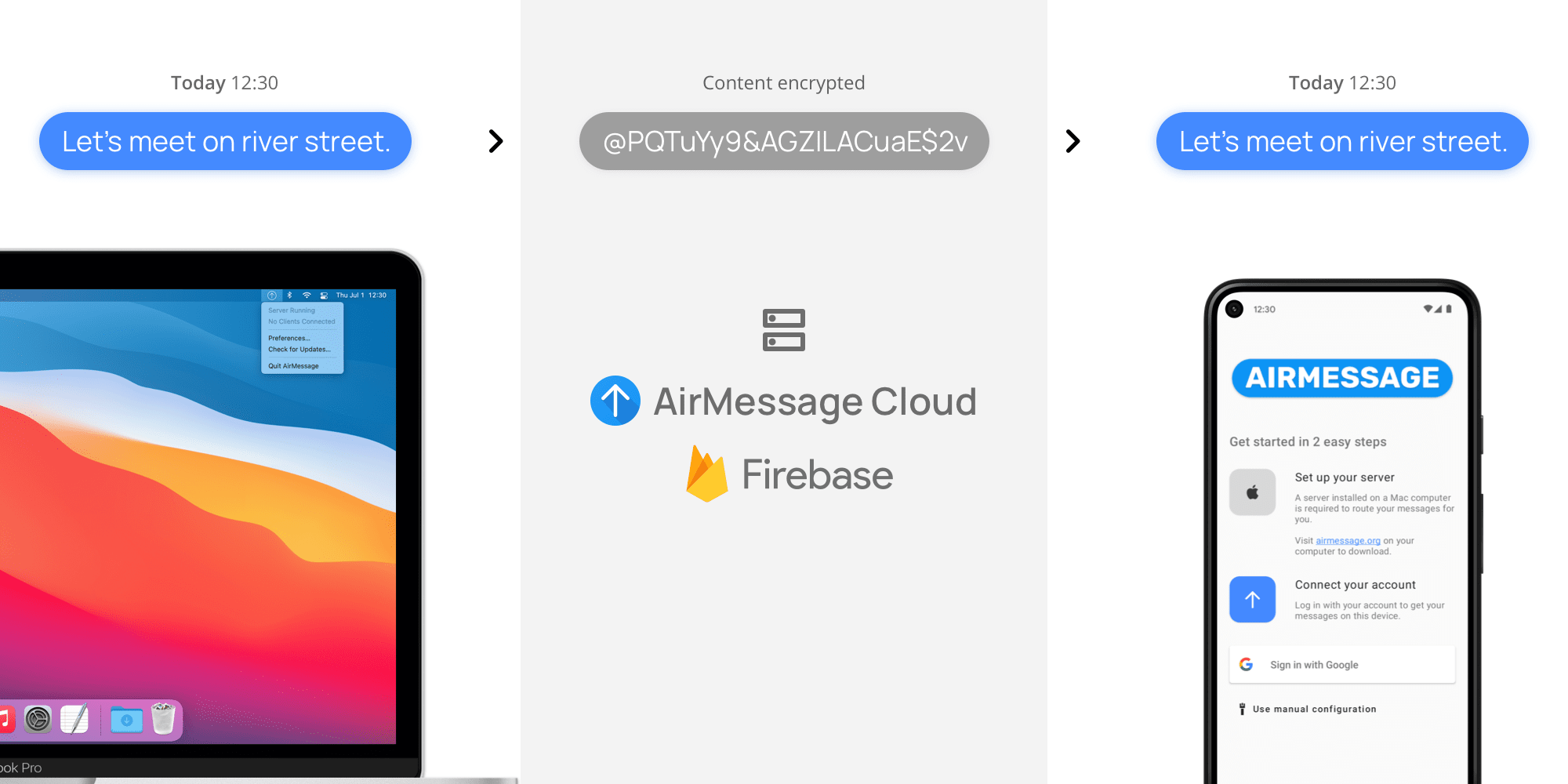 End-to-end encryption is available as of the latest versions of AirMessage Server, AirMessage for Android, and AirMessage for web.
If you previously assigned a password to AirMessage Server while using a direct connection, your password will be picked up automatically for AirMessage Cloud.
If you haven't configured AirMessage Server for direct connections or wish to change your password, open AirMessage Server's Preferences window, and select Edit Password….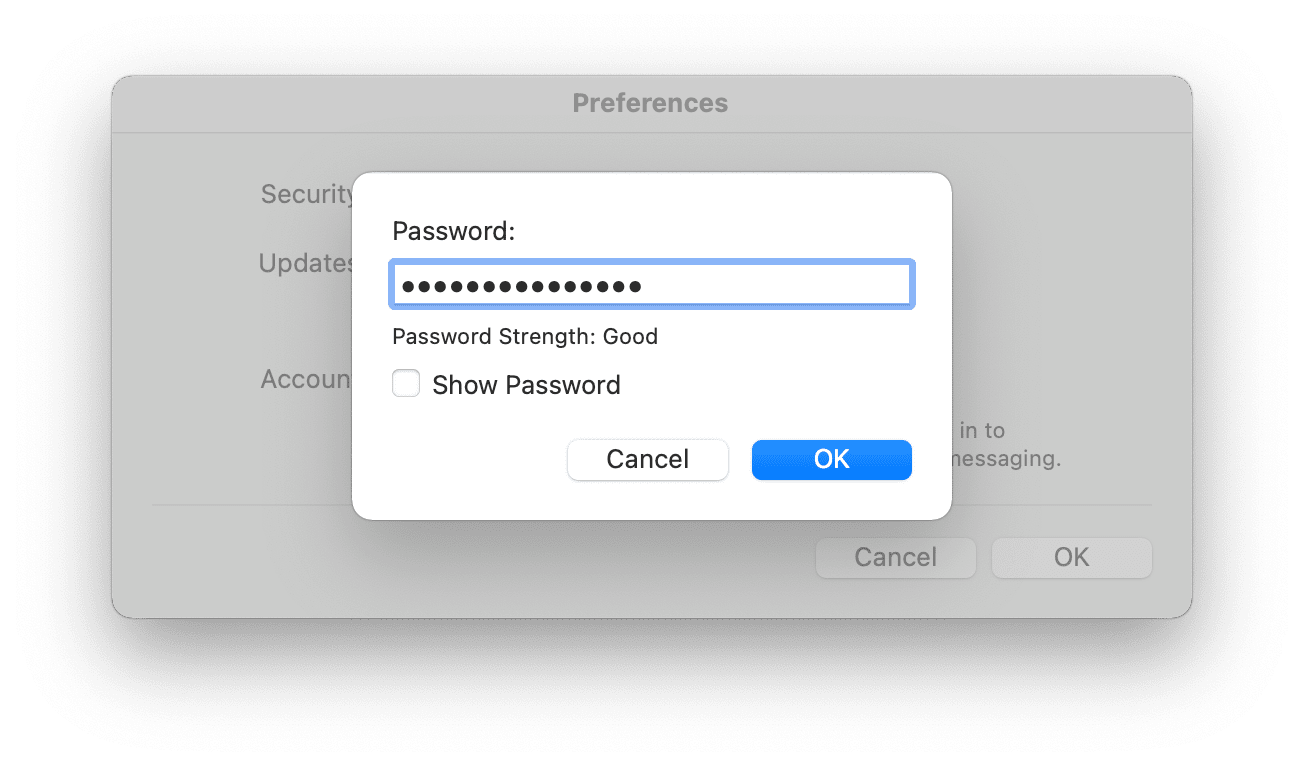 With end-to-end encryption set up, opening up AirMessage on your Android phone or visiting web.airmessage.org will prompt you to enter your password: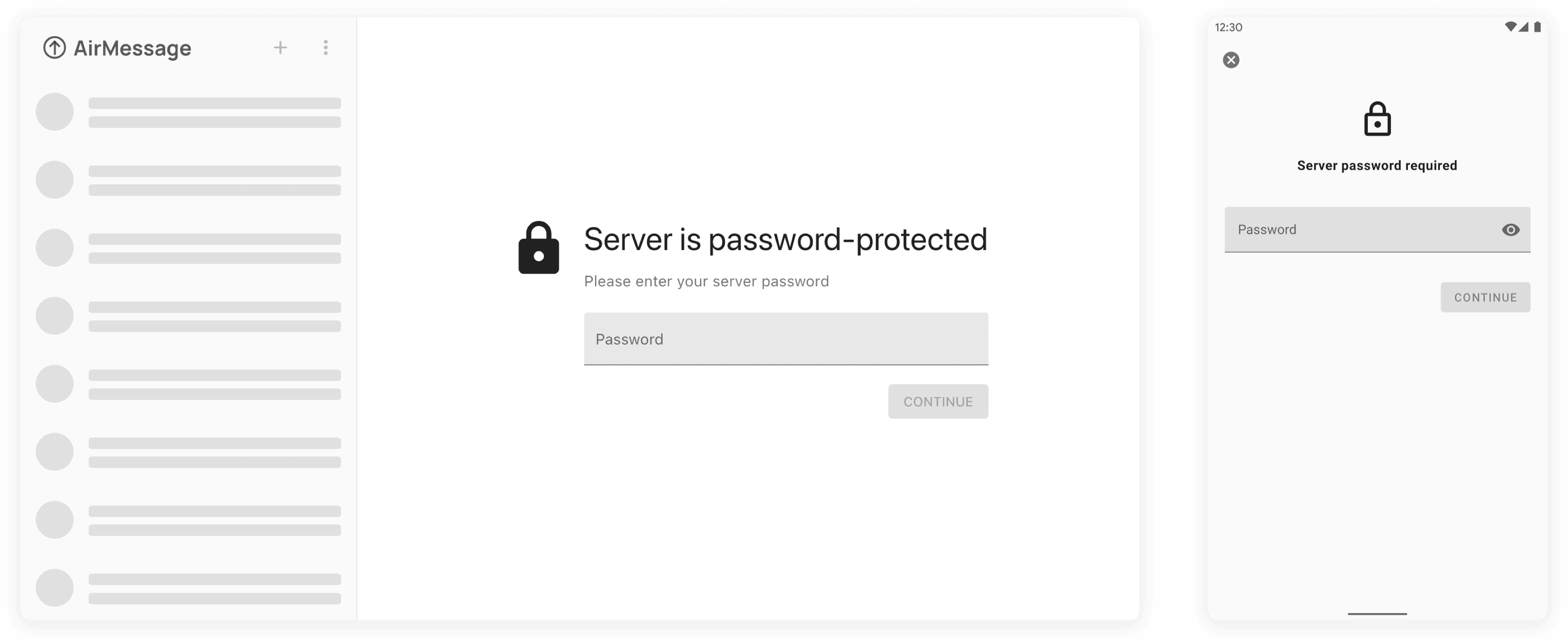 With that, you're good to go. We hope you enjoy messaging with the most secure version of AirMessage yet!